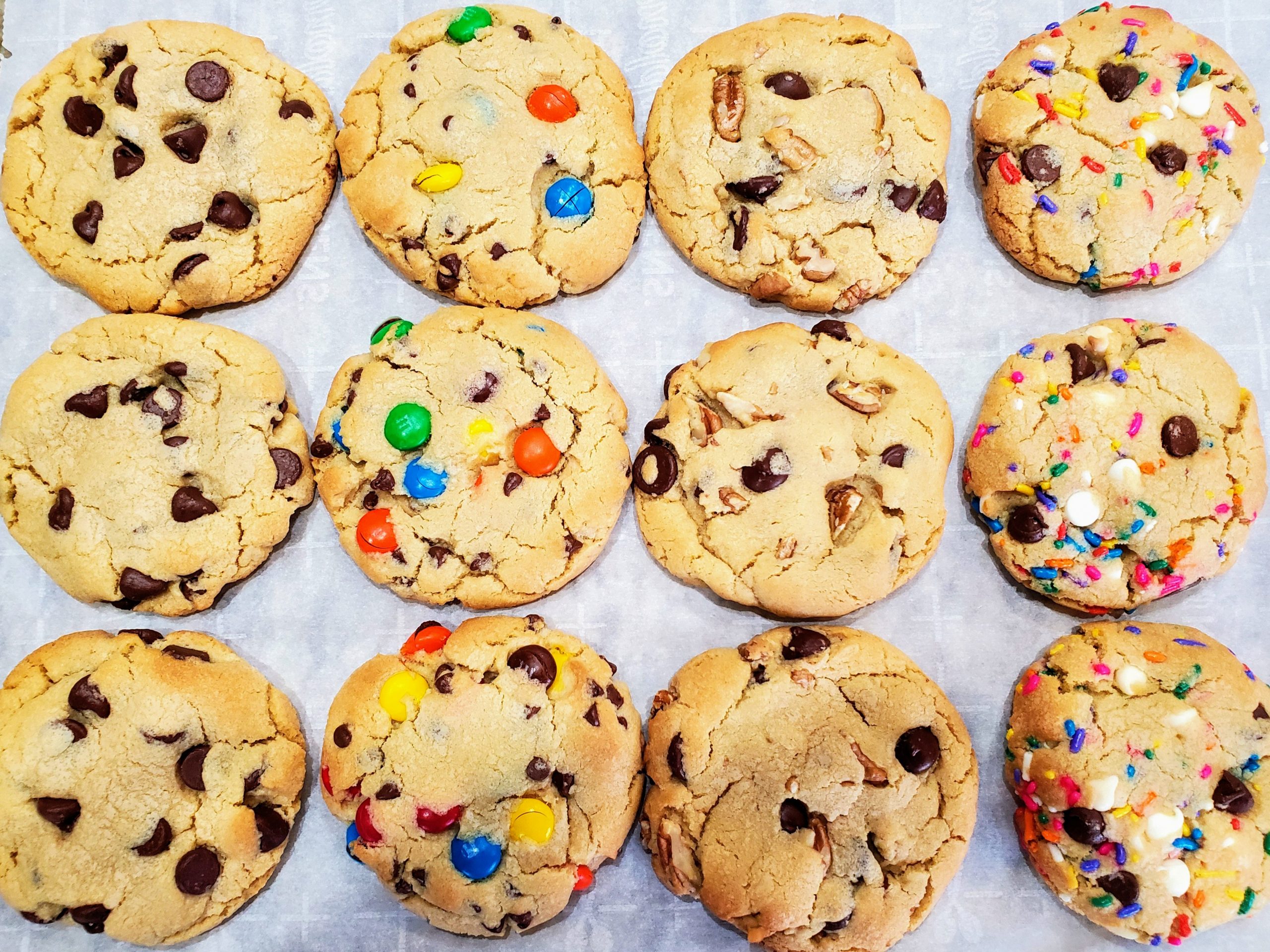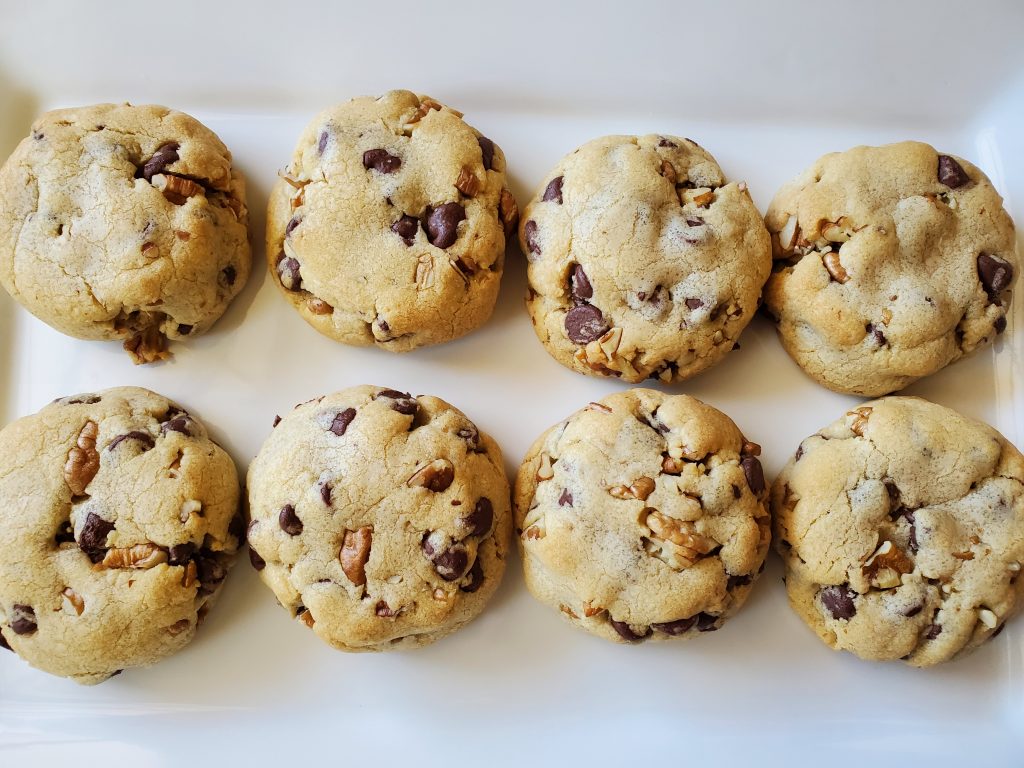 The Ultimate Chocolate Chip Cookies
Sure to leave you satisfied, these big, thick cookies are made with farm fresh eggs & pecans and are packed with chocolate chips!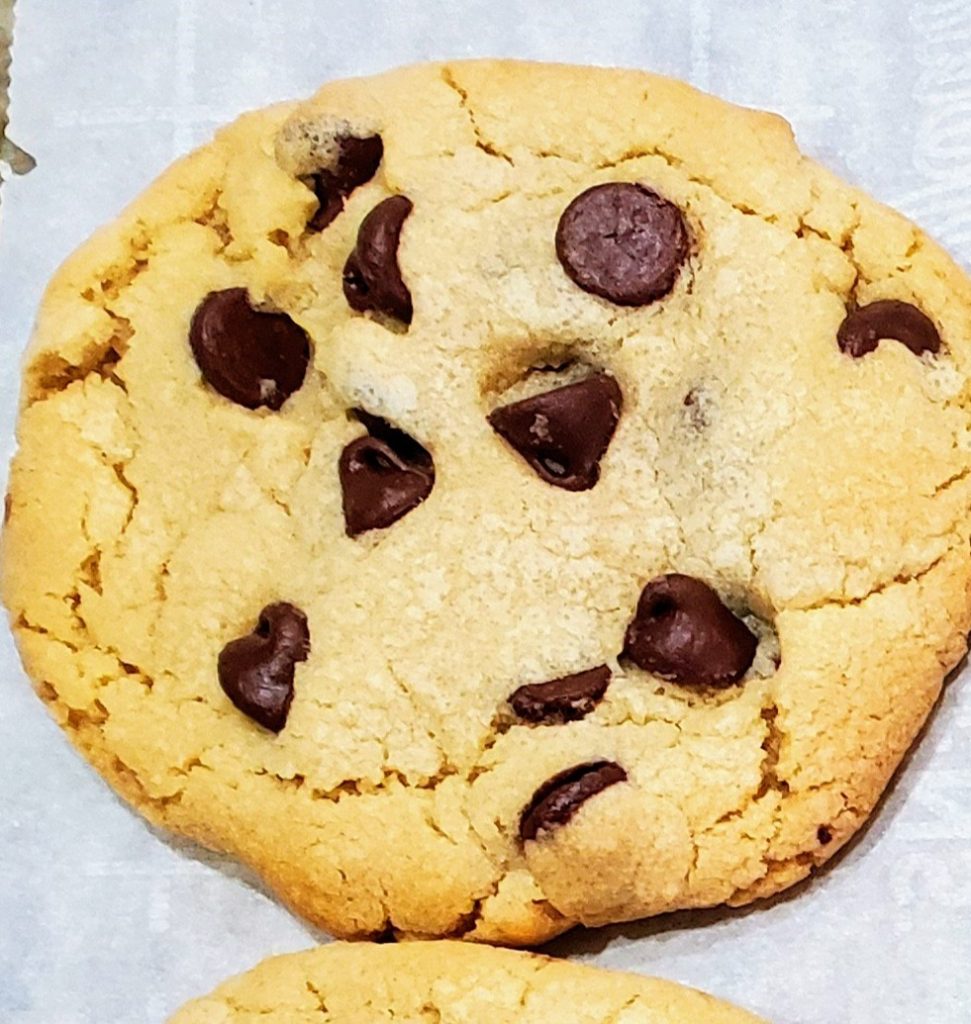 Ultimate Chocolate Chip Cookies (w/o pecans)
These large, soft-baked cookies are made with simple ingredients that will leave you speechless. The chocolate chips add an extra touch of wow!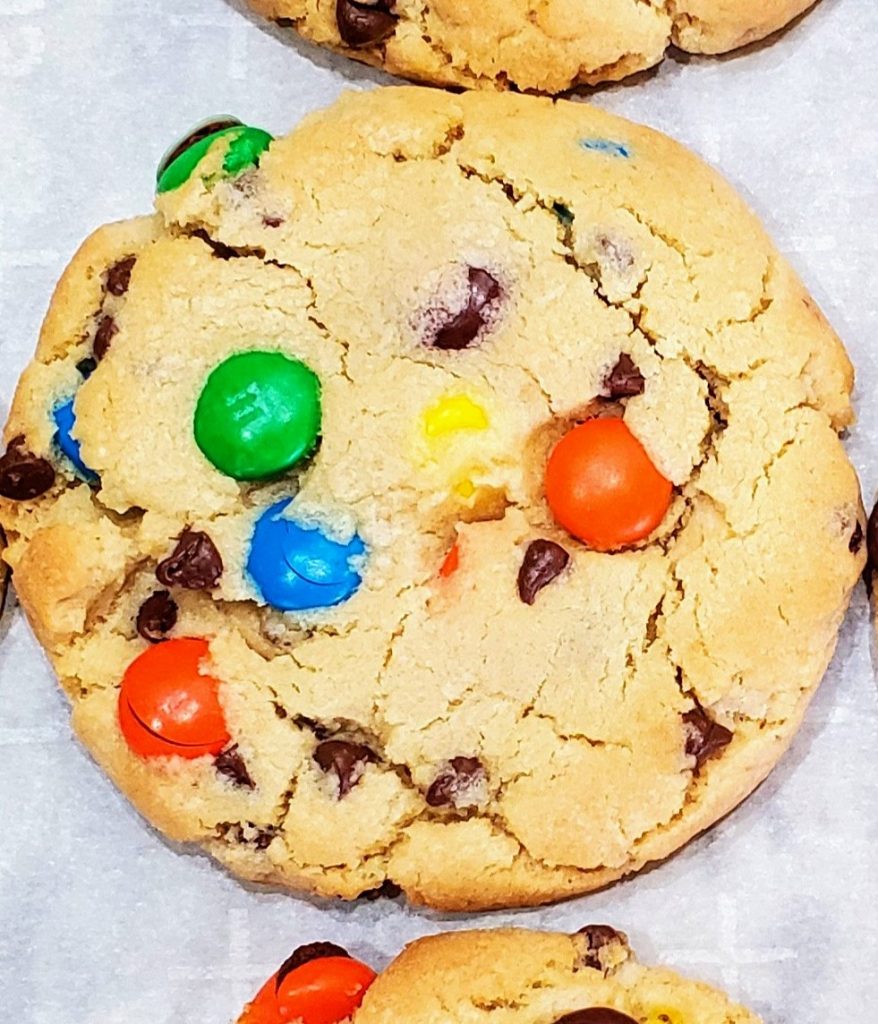 M&M Cookies
If you want a little extra goodness to the ultimate chocolate chip cookies, then these M&M cookies are right for you! They're made with mini chocolate chips and those colorful candies that make everything so fun.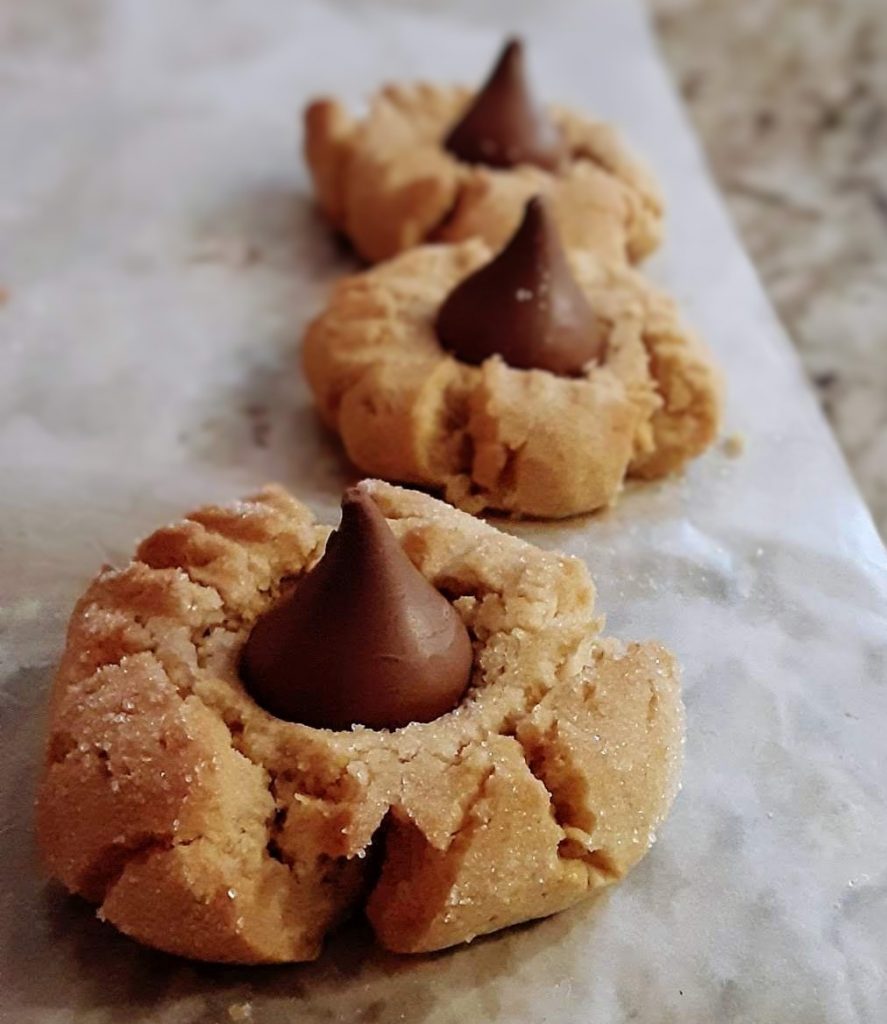 Peanut Butter Cookies
Perfectly peanut buttery. Perfectly yummy. Treat yourself with these classic childhood favorites today!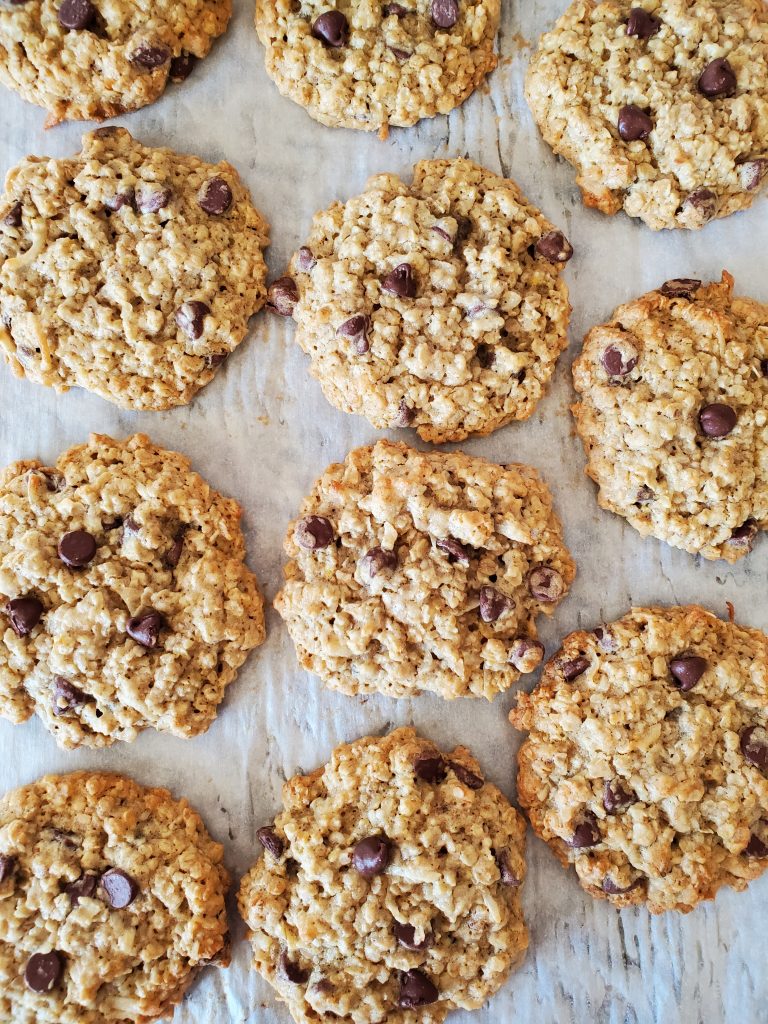 Oatmeal Chipperoos
If you don't want to feel bad about eating so many treats, then this cookie is your best bet! Not overly sweet, these can be eaten for breakfast, lunch, or dinner (or anytime in between)!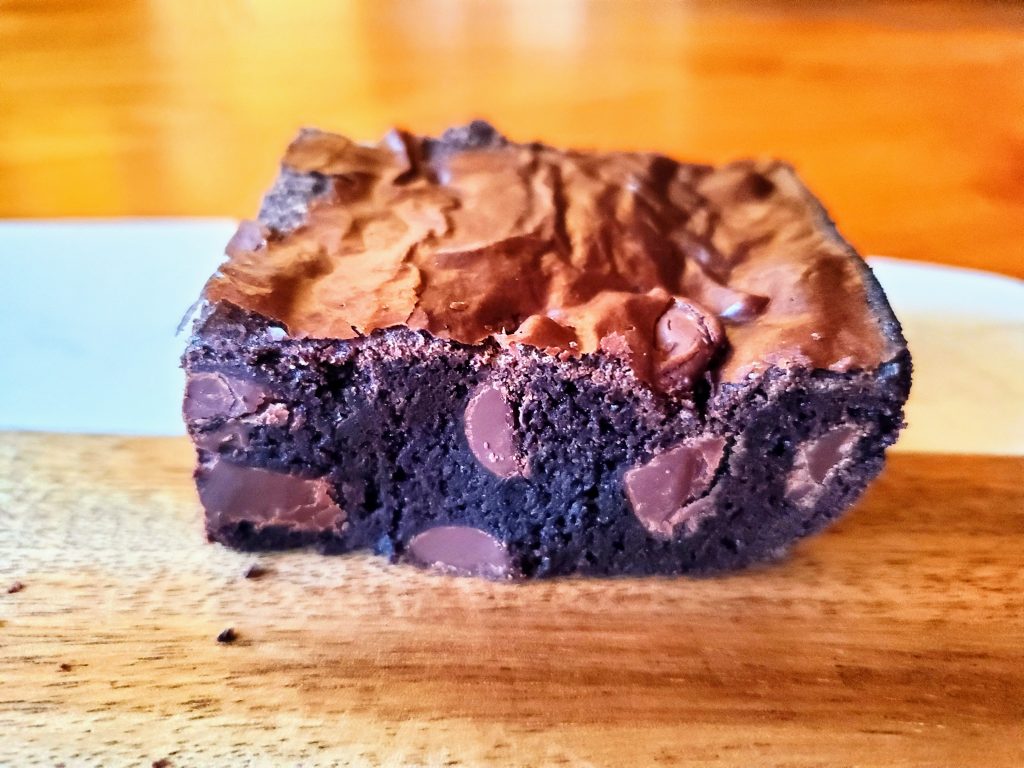 Brownies
What's thick, fudgy, and all-together irresistibly yummy? You guessed it–brownies! Filled with the right amount of chocolate chunks, they are cut into large squares ready to be the biggest hit at your next party.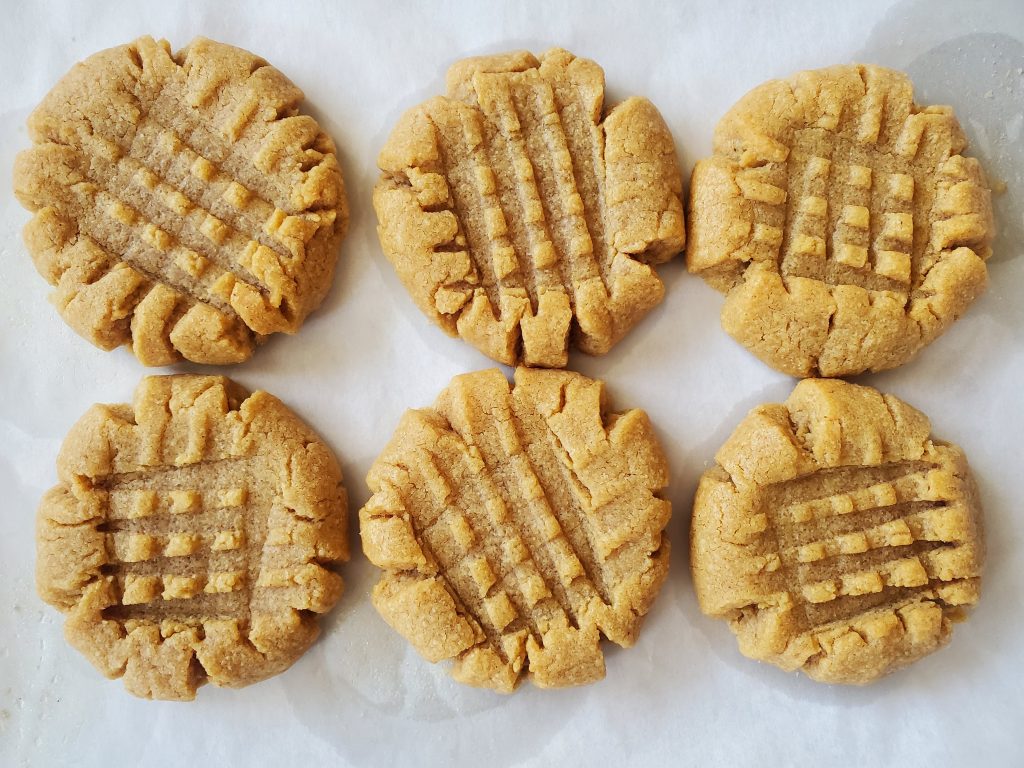 Simple Peanut Butter Cookies
With minimal ingredients, these melt-in-your-mouth cookies are naturally gluten and dairy free!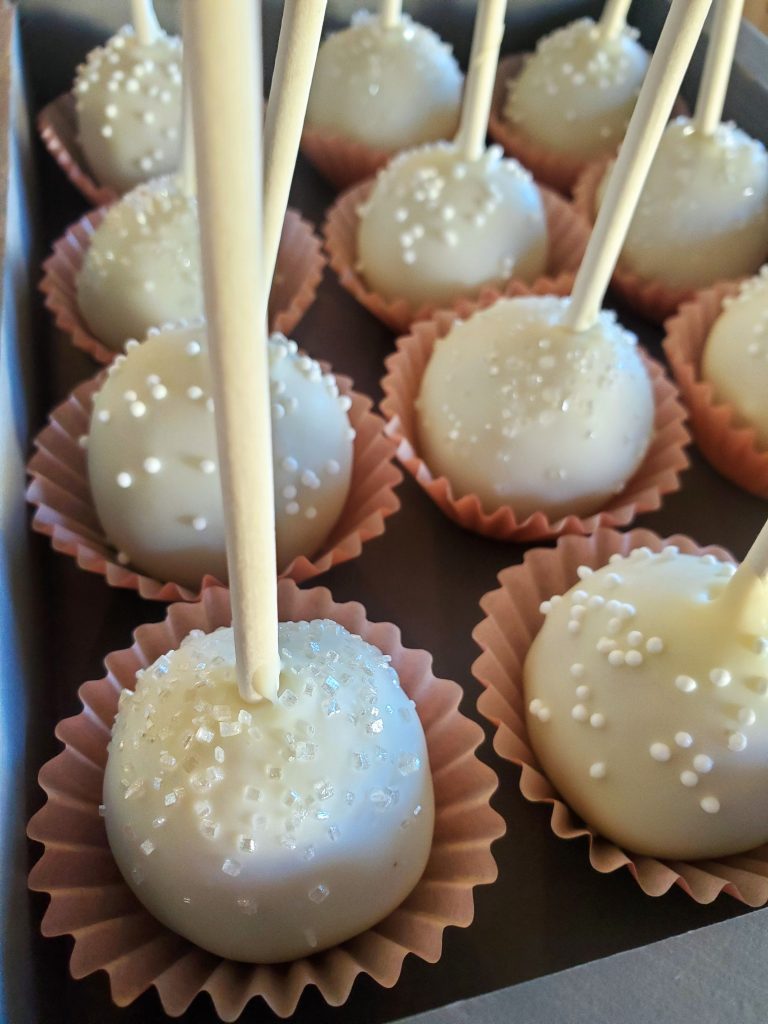 Cake Pops
Crunchy chocolate + soft cakey filling = Yum! Taste the made-from-scratch difference in these handmade treats. Customizable with different colors and flavors, cake pops are perfect for parties, baby showers, wedding favors, and gifts.