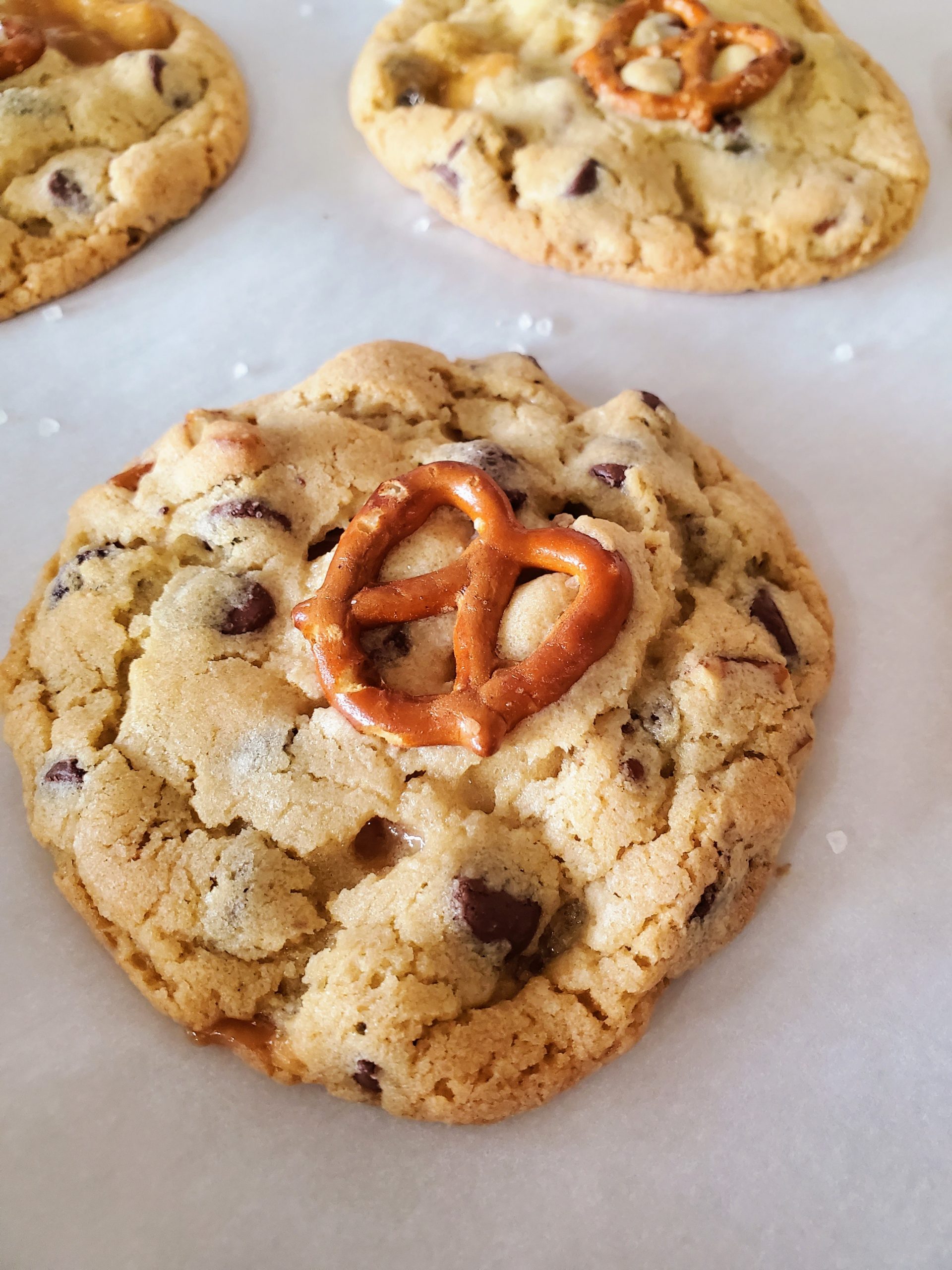 Salted Caramel Pretzel Chocolate Chip Cookies
These cookies are a mouthful…literally! Sweet, salty, chewy, crunchy, and irrisistibly caramel-y, these are a party necessity!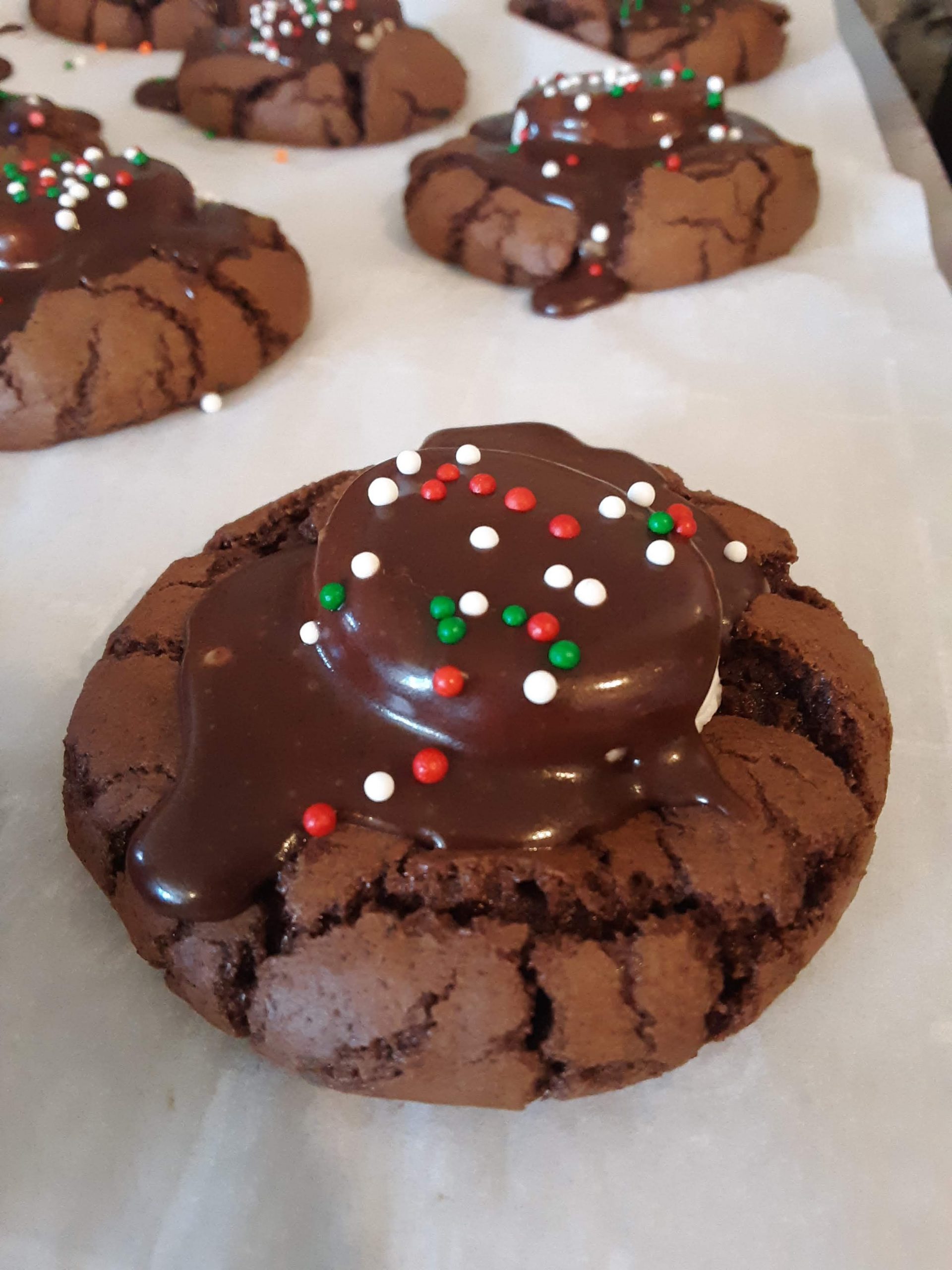 Hot Cocoa Cookies
Now you can drink your cocoa and eat it too. Chewy chocolate cookies, topped with a soft marshmallow, chocolate glaze, and garnished with festive sprinkles!
Mix and match your favorite cookies with an assorted tray! Available in 12 and 18 count.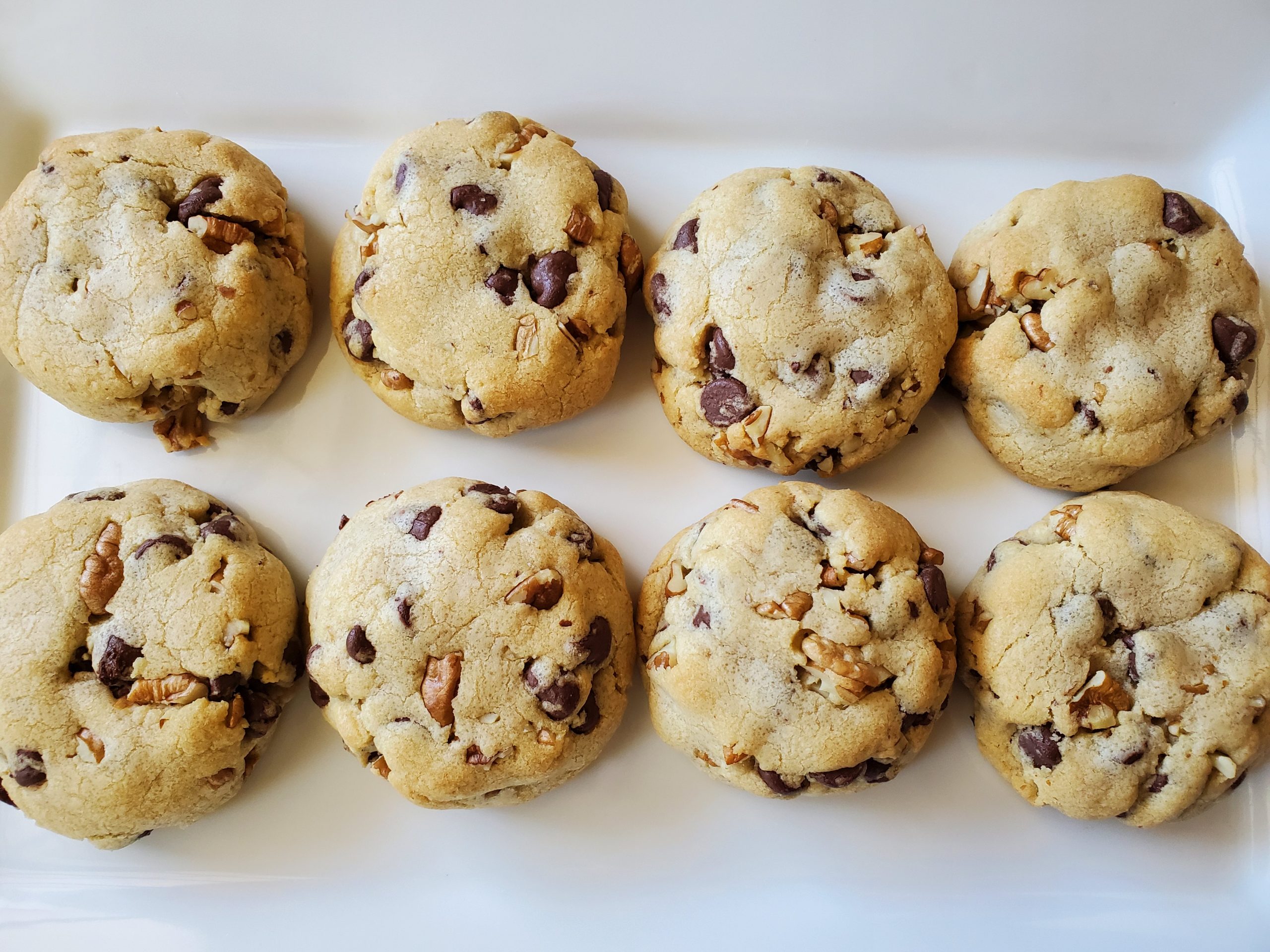 These thick-style cookies are bursting with chocolate chips and pecans and are sure to satisfy your sweet tooth!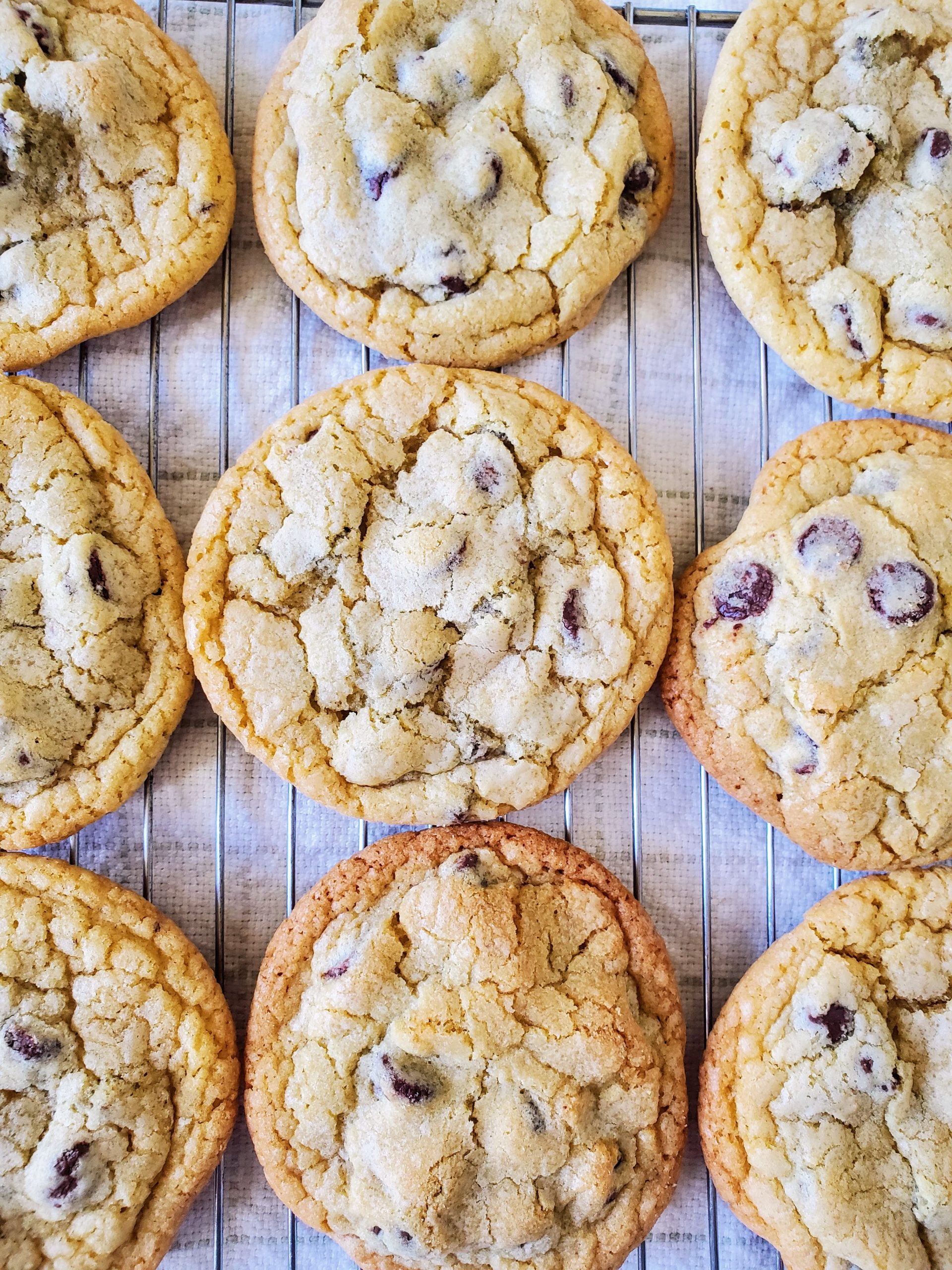 Soft and chewy with a slight crunch, these chocolate chip cookies are only improved with a glass of milk (or coffee!).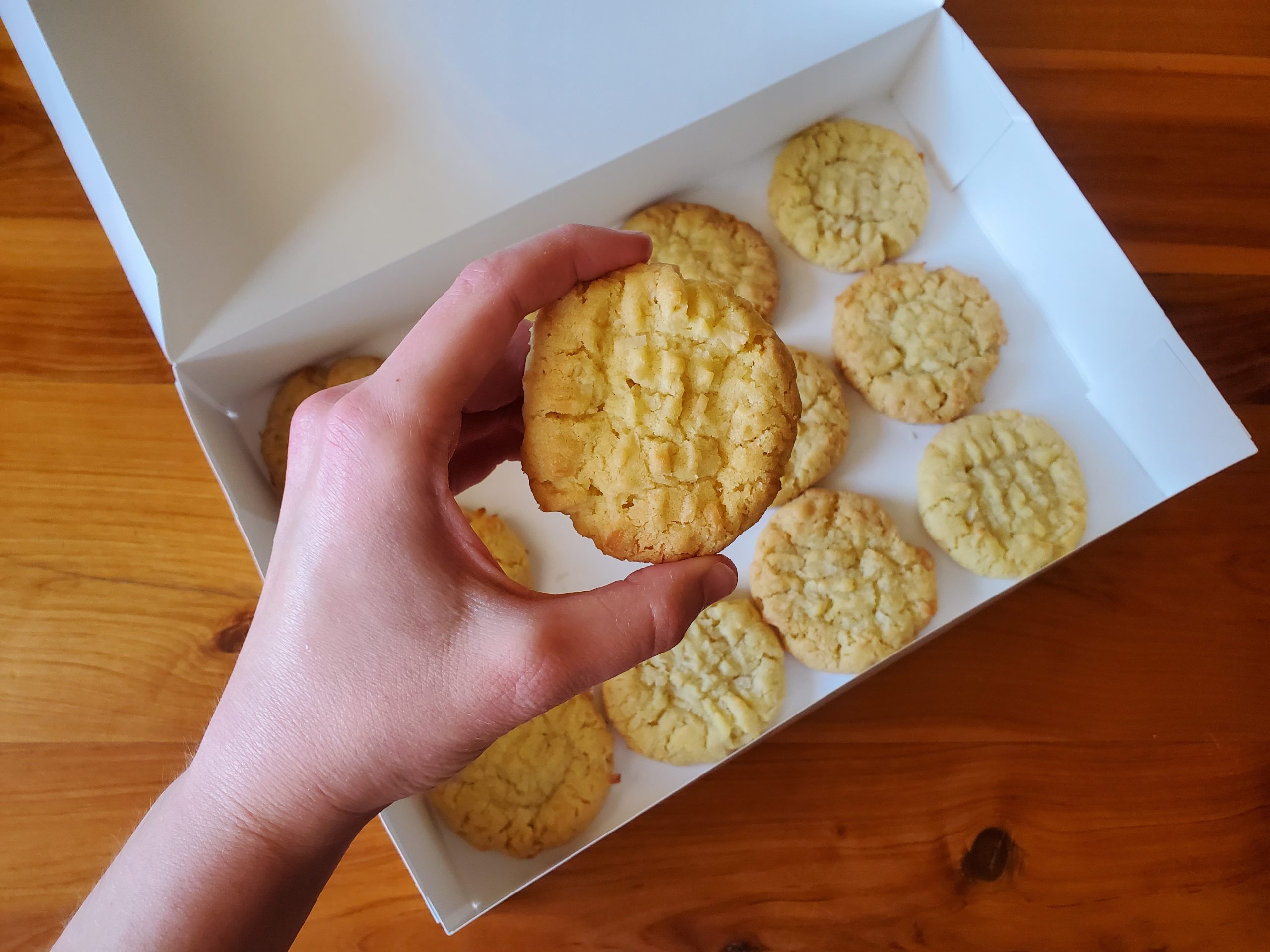 These buttery coconut cookies are anything but plain. With a crunchy outside, a chewy middle, and the perfect amount of coconut, these cookies are loved by even the non-coconut eaters!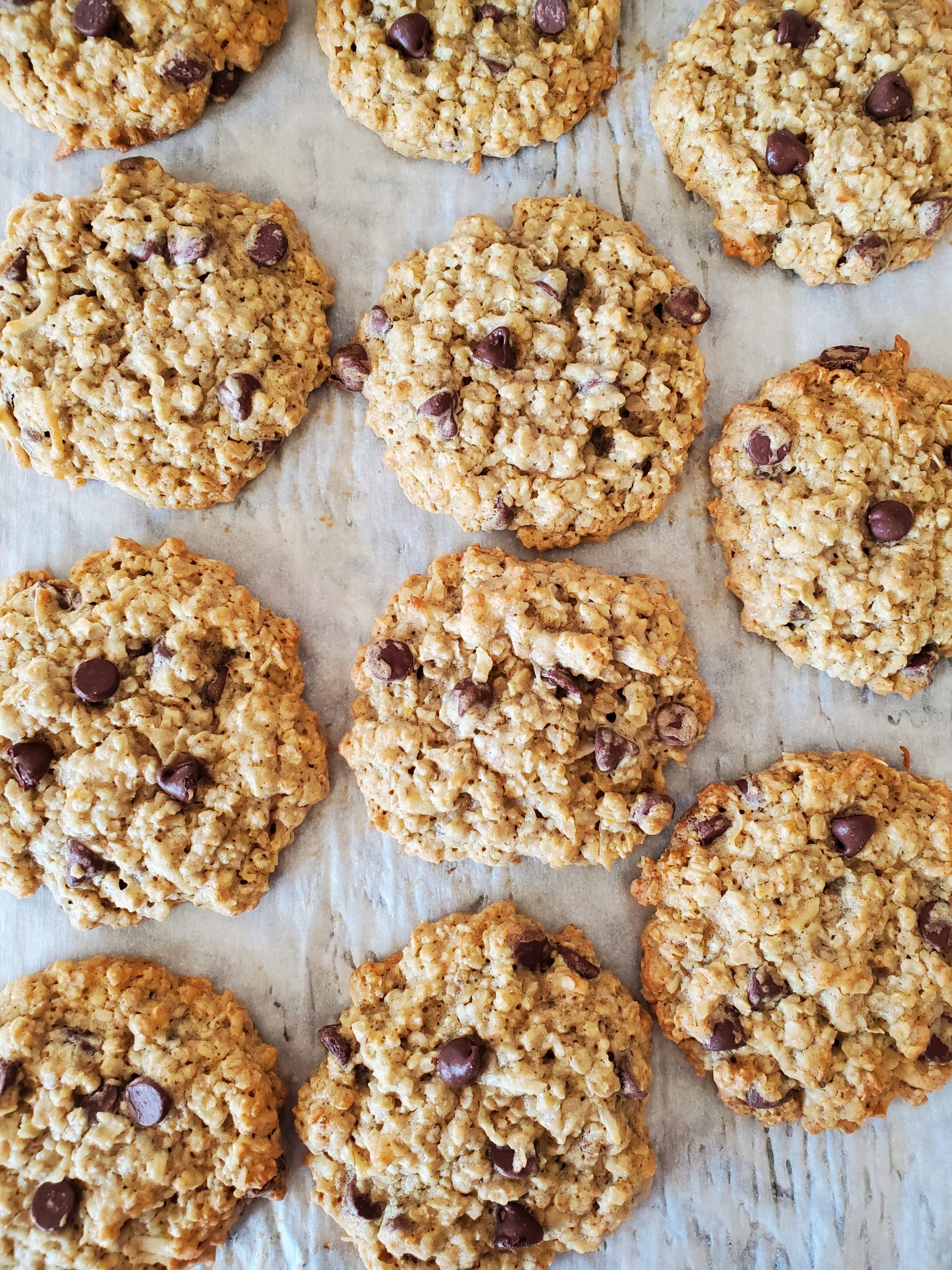 Oatmeal Chipperoos
Soft oatmeal cookies with chocolate chips that are hearty enough for breakfast, lunch, dinner, and anytime in between!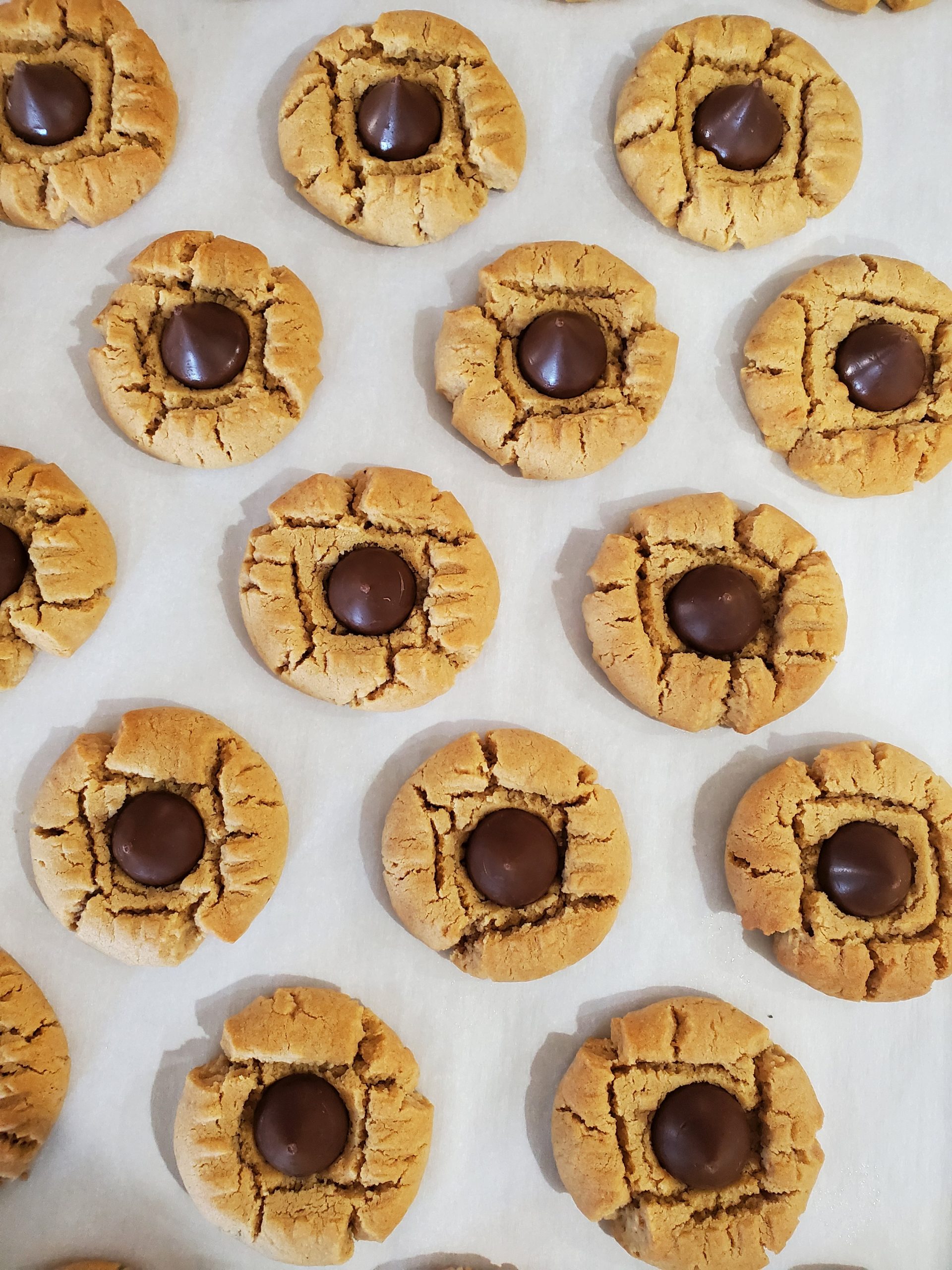 These iconic cookies are soft and chewy with just the right amount of peanut butter to chocolate ratio. Perfect for the whole family!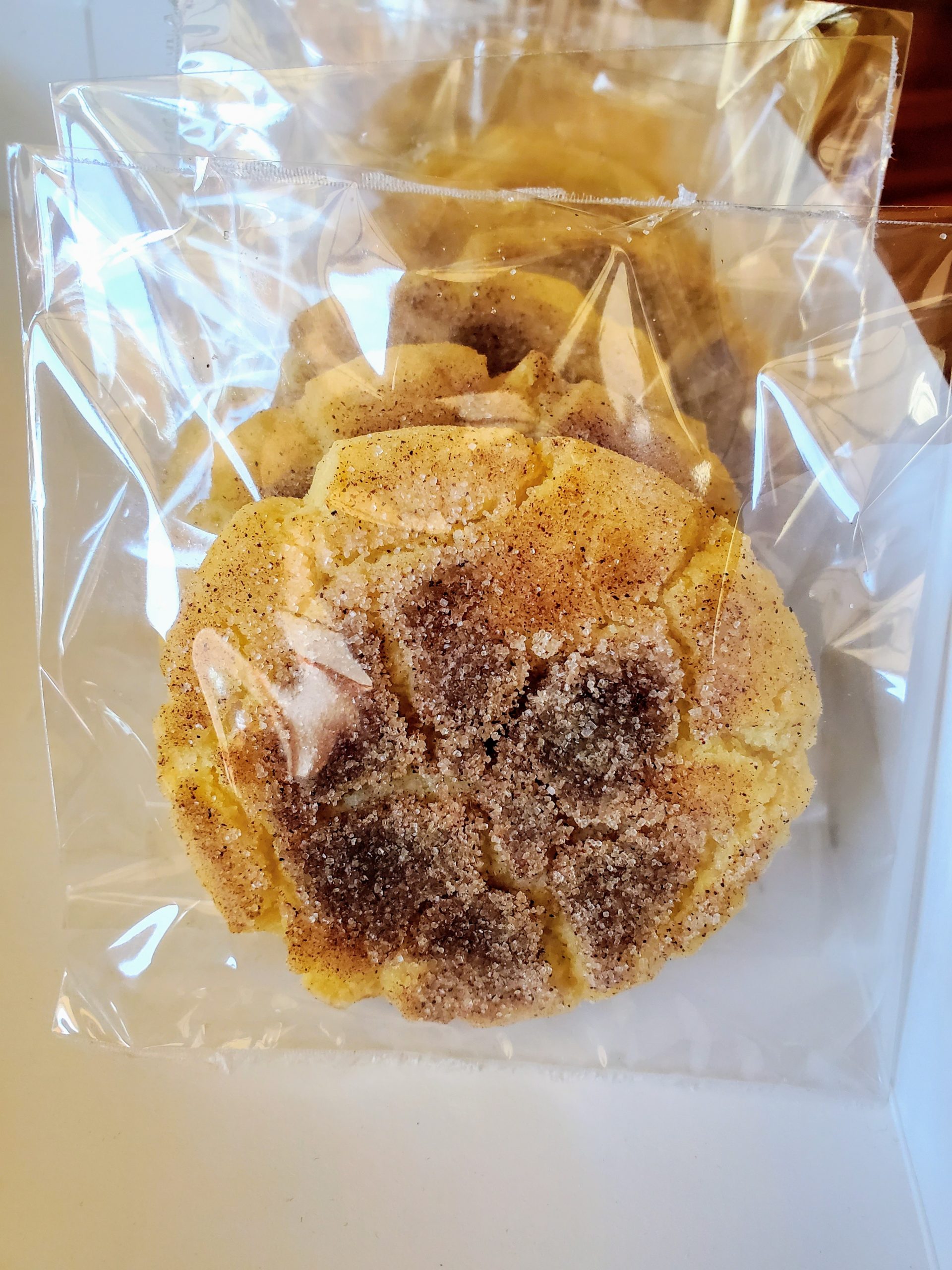 Perfect for your cinnamon cravings, these Snickerdoodles are topped generously with cinnamon sugar and are a family favorite!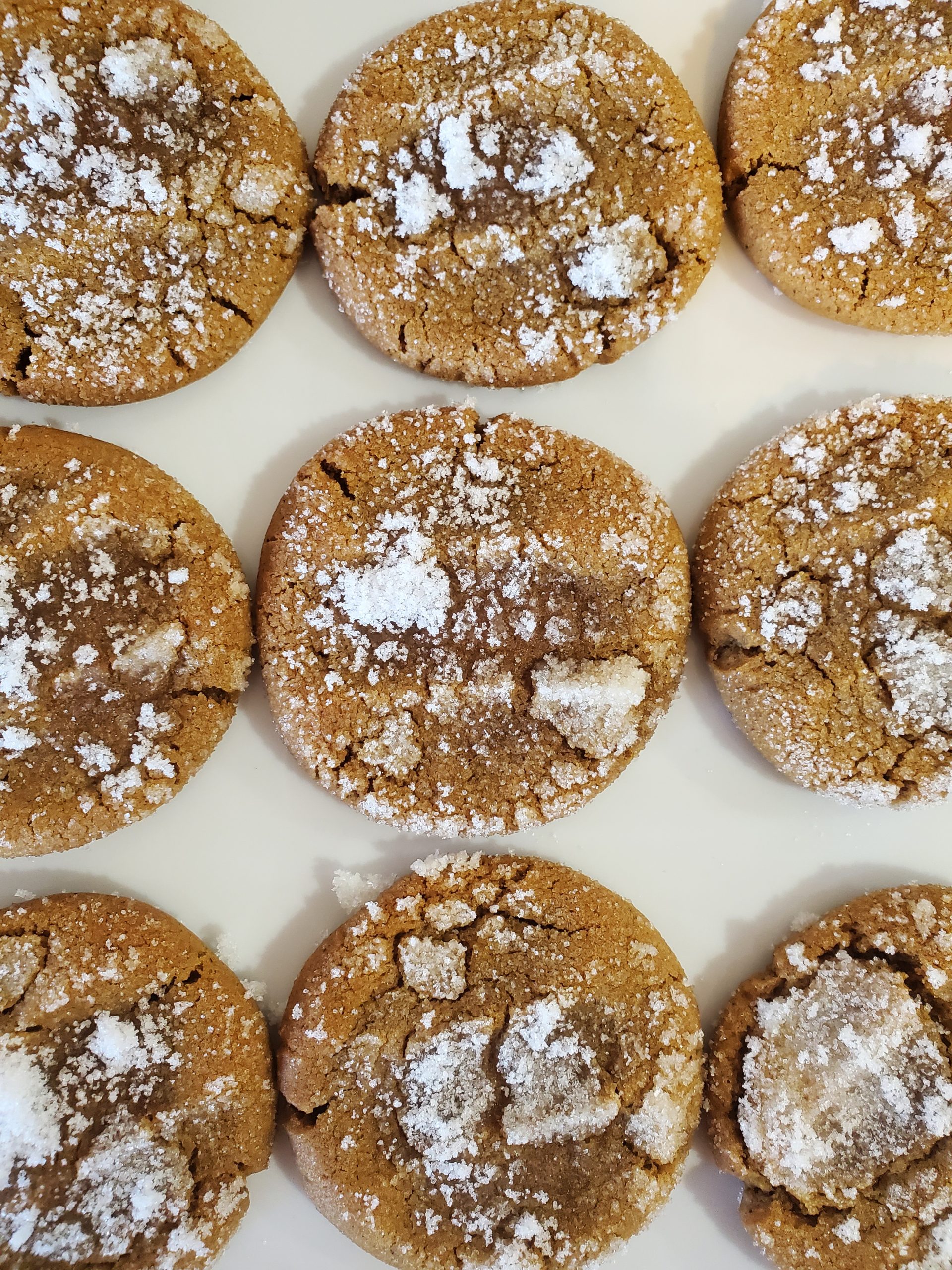 Molasses Crinkles
Soft and chewy molasses cookies, perfectly spiced, with iconic sugary crinkles.
Naturally Gluten Free Treats
*I am not a gluten-free baker, but these treats naturally contain no gluten.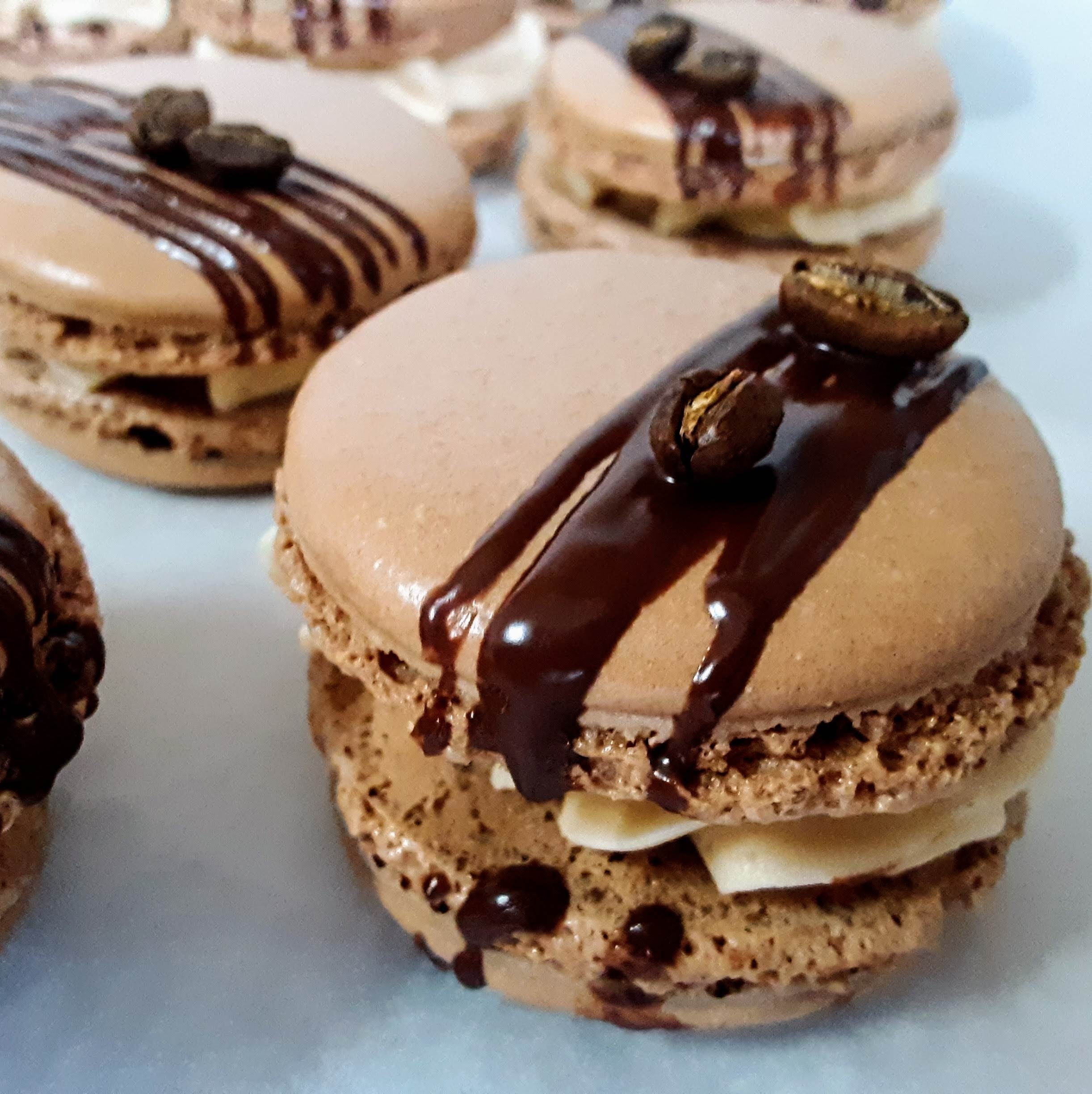 These French sandwich cookies are so delicate and fun! Available in a variety of flavors with popular options being strawberry, chocolate, lemon raspberry. Special requests accepted!
Cakes, Cupcakes, and Cake Pops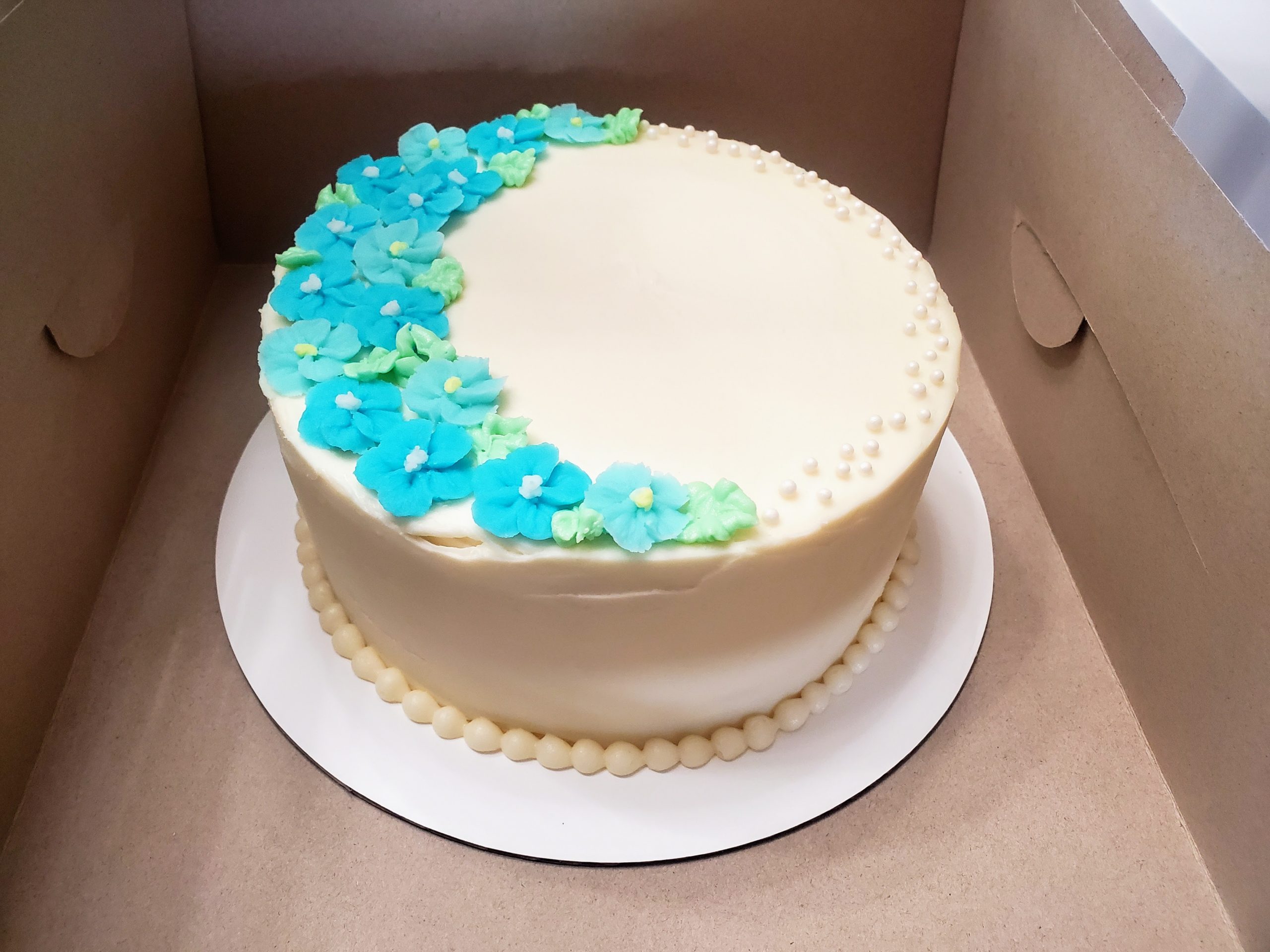 Layer Cakes are perfect for any special occasion in your life! Customize with your choice of flavors.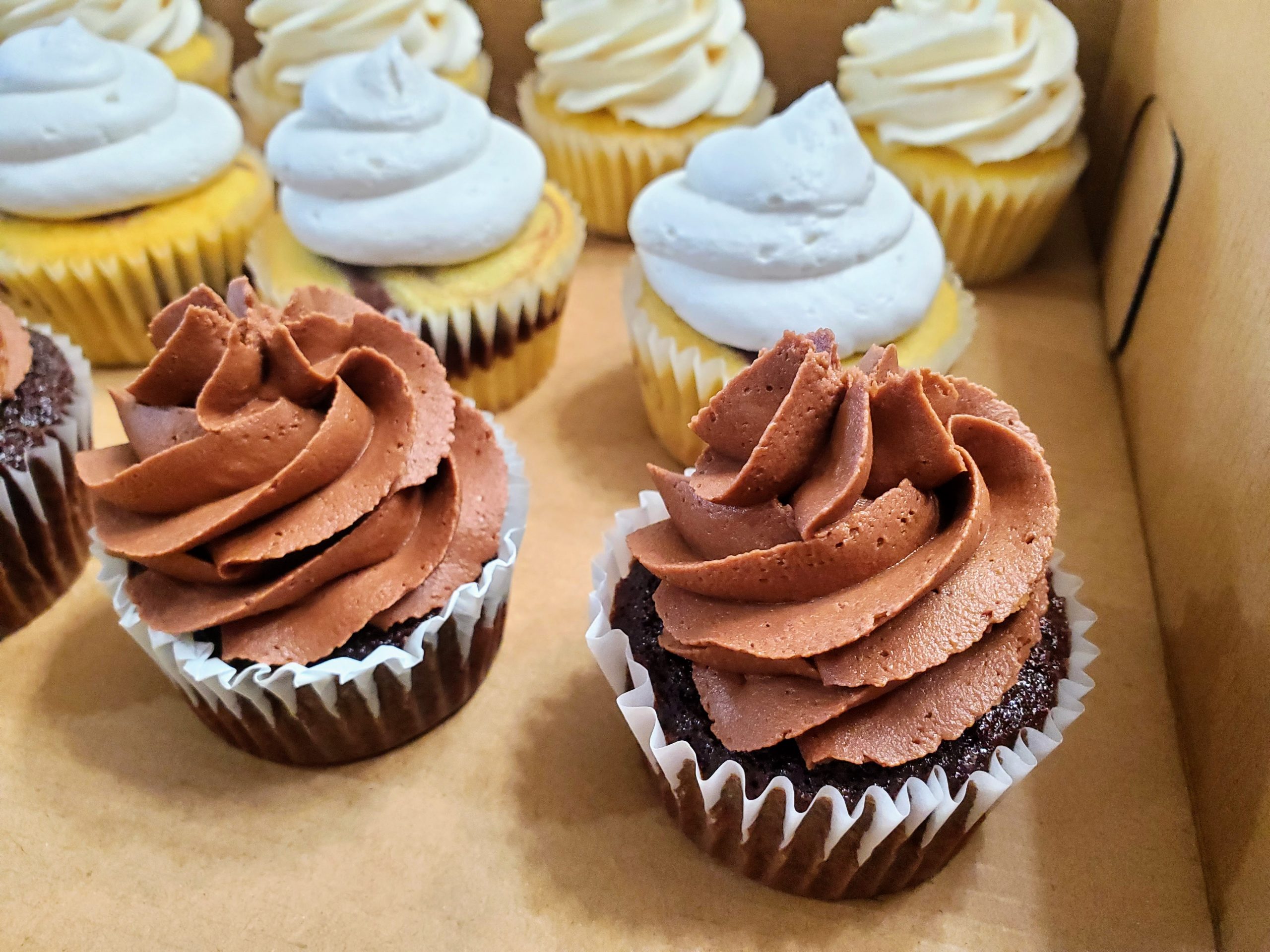 When you don't want to worry about slicing up a cake for your guests, cupcakes come to the rescue! Available in a variety of flavors.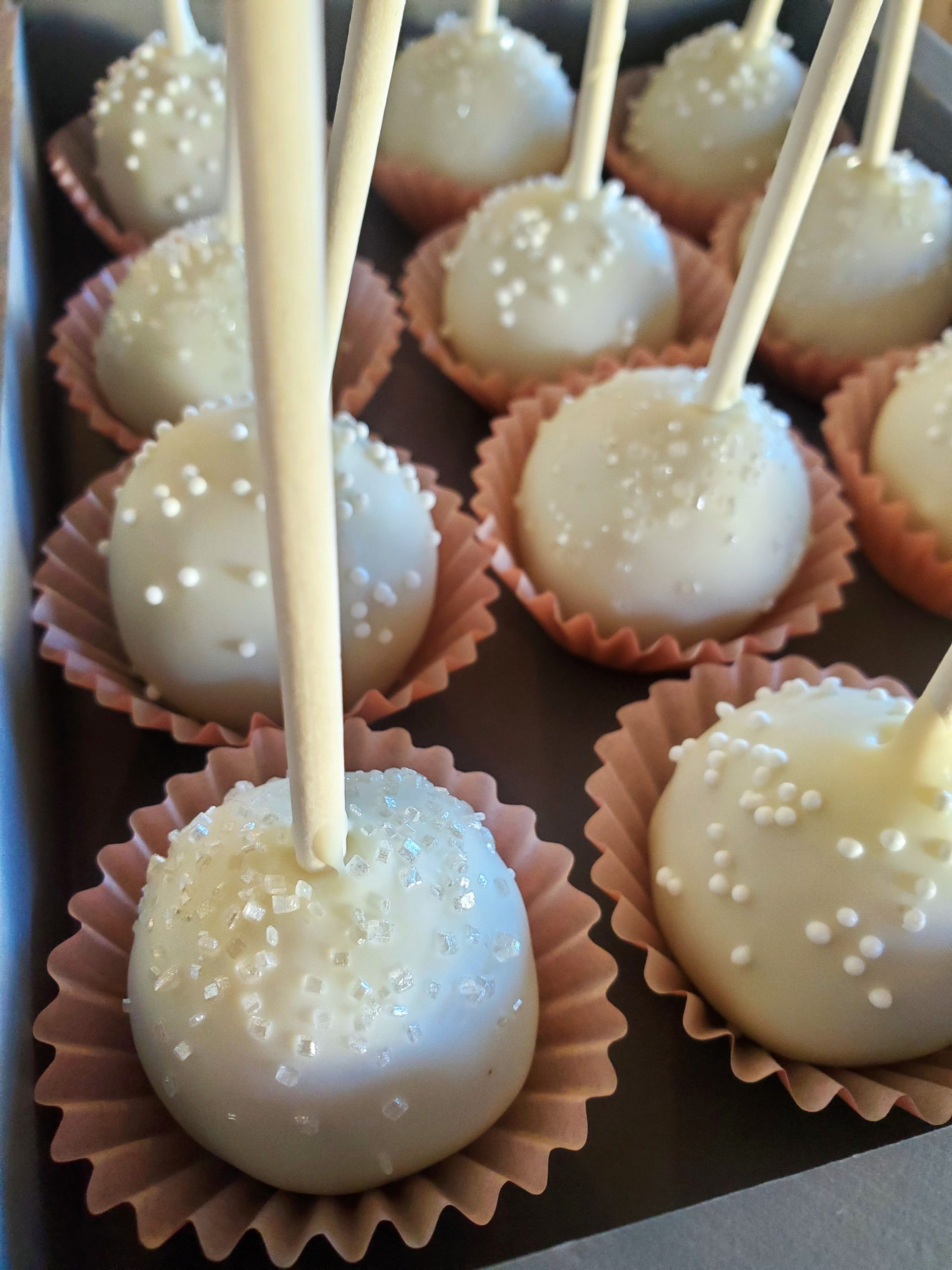 These treats are so fun and are loved by kids and adults! Using homemade cake and frosting makes all the difference in these little balls of delight.